Mikael arranged and performed the last series of recording sessions for/with the legendary Papa John Phillips (The Mama's & the Papas). Featured in the internationally renowned series, VH1 Behind The Music, The Mama's & The Papa's, Mikael was an integral part of Papa John Phillips new musical performing group, "Papa John and Mikael's Anna Rose". This collaboration was also documented and covered by CNN and Entertainment Tonight.
He has recently released 7 studio albums.




Mikael has performed for, and with, countless celebrities including Don Rickles, Deniece Williams, Rita Coolidge, Mike Reno (lead singer Loverboy), Leslie Ann Warren, Debbie Reynolds, Christopher Lloyd, Virginia Madsen, Tony Curtis, Diahann Carroll, Neil Sedaka, Barry Manilow, Clive Davis, Mick Avory (drummer for The Kinks), Margaret O'Brien, Helen Hunt, Papa John Phillips and so many more.

Classic Contemporary - Great American Songbook
Classical - Film Scores - Country
Broadway - Original
Music
Magic
Memories

Mikael Healey stands as the musical bridge from the heyday of Classic Palm Springs to the trending modernism of Palm Springs today. Keeping the classic legends and legacies, vibrant and relevant.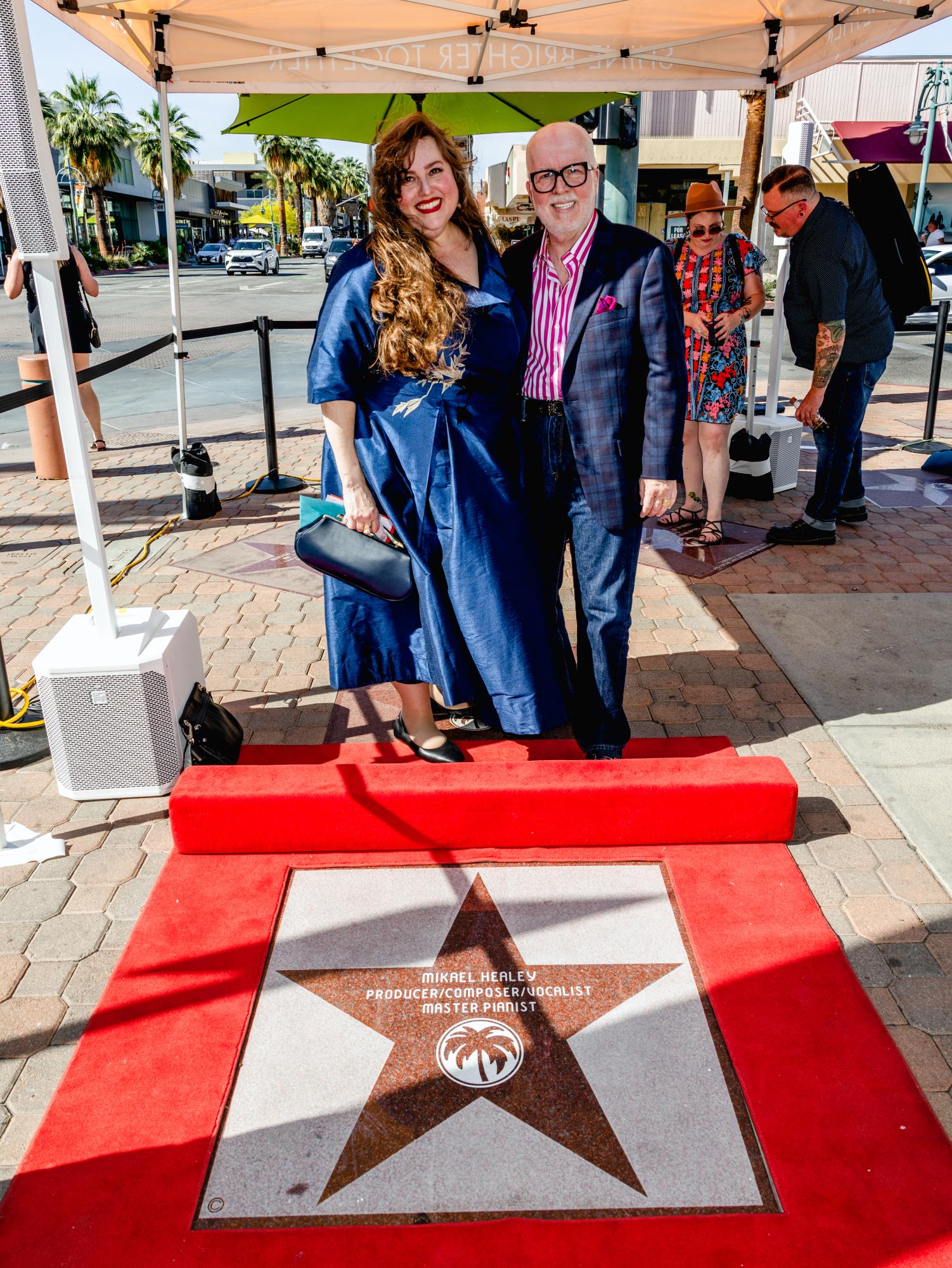 Mikael has 3 beautiful daughters and is married to Anna Magno Healey. Their relationship has spanned 30 years. Ms. Magno-Healey, a tenured vocalist and actress, has numerous records to her own credit. The life they share is a testament to the enduring power of love and inspiration.